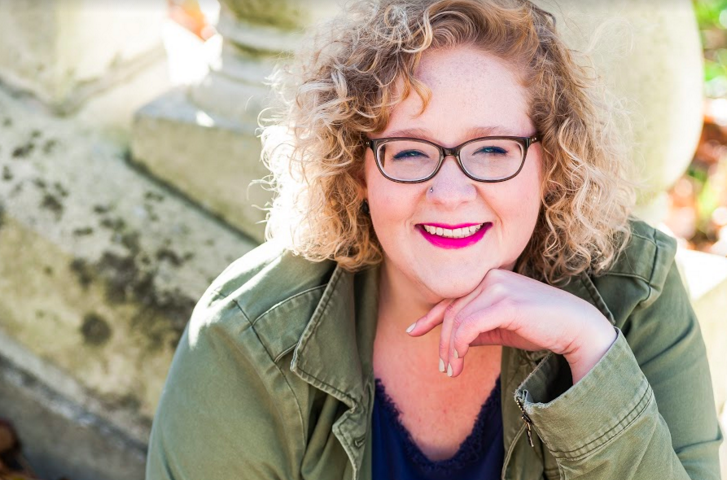 Andrea Schoening (Andrea Standby) has been exploring the world through theatre and visual art for twenty-some years. She has worked across the midwest from founding grassroots theatrical organizations to working backstage for large corporations. Each story brings a new understanding of self, and each day brings a new appreciation of life. To move through the theatre is a continual transformation. To create art is an ongoing innovation. To interact with new communities is a gift. Thank you for your inspiration!
P.S. "You're strong, you're a Kelly Clarkson song, you've got this." - JVN
Check out these Reviews!:
—
"Director Andrea Standby skillfully weaves the commentary through the story, keeping the focus while reminding us all of the constant messaging we receive." - KDHX, Fat
—
"As we enter we see the living room of a neglected old farmhouse. It's a lovely fragmented set; the irregular tops of walls, the great jagged cracks in the plaster give a strong sense of decay -- and of threat. The furniture is wooden, old, full of character. Everything is in gently coordinated earth tones. The walls are strewn with many clocks. There's a small thrust stage below the proscenium which serves for scenes in the corn field. Set designer Andrea Standby has done a wonderful job." - KDHX, Scarecrow
—
Ask me about hosting Not Your Typical Watercolor Class at your venue!
"Prior to this class, it had been about 35 years since I last attempted watercolor. This was a wonderful way to put the world on hold for a minute and rekindle the free-spirited joy of childhood. The instruction was fun and informative and the environment playful and supportive. Even if you don't consider yourself to be an "artist" or a "painter," you may be surprised by what you create in this class."
- David, Watercolor Student
—